MADE TO ORDER DESIGN
Re-use of your gold for a manufacture of your choice.
Jewelry transformation: One of your jewelry is broken or does not please you anymore? It was given to you without you dare to adapt it for better appropriating it or evokes a story that is not or no longer yours… Recycling is perpetuating the transmission and creating a completely new piece of jewelry as if you were rewriting a page.
Together I propose you to bring it back to life and give it a special meaning in your personal universe. By appointment a customized proposal, sketches and an estimated price will be proposed.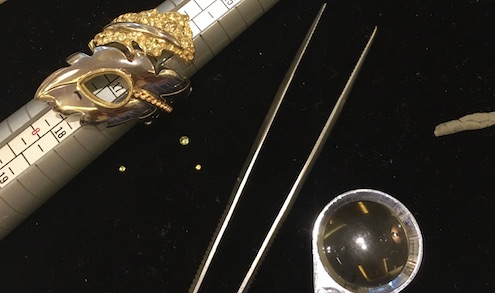 REPAIRS
Threading of your necklaces, identical or by updating them. *
Repairing or sizing your jewelry (under the condition that there is no risk of breakage*).
*(on estimate only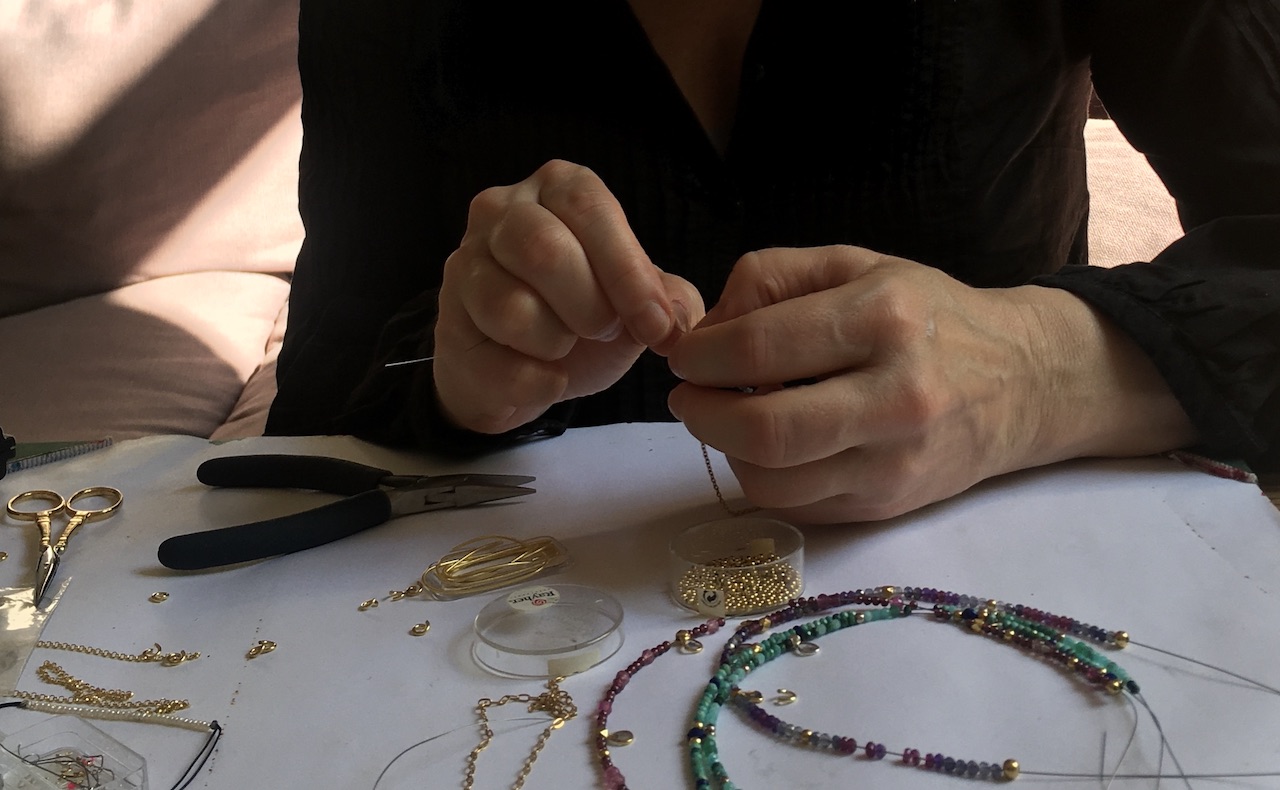 EAR PIERCING
Pistol ear piercing with a very nice surgical steel prosthesis (by appointment).
Only lobe drilling is possible, not cartilage drilling under any circumstances.
The presence of a responsible adult with identification is required for
minors, no piercing for children under 12 years old.
We reserve the right to refuse piercing if for any reason
the situation is not ideal (ears already badly pierced in the past, cyst etc.).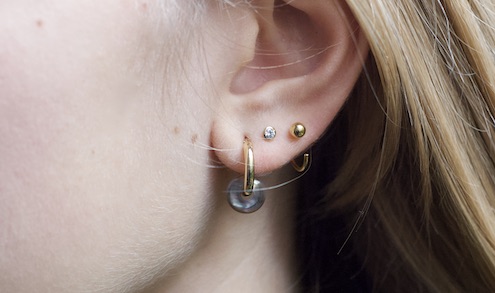 GOLD PURCHASE
Anna Louis buys your damaged gold jewelry, scrap and gold coins, dental gold at the daily cash rate.
Each piece is tested, verified and weighed in front of you, the gold of any title can be repurchased 21, 18, 14 or 9 KT as it will be recasted and reprocessed into 18KT genuine gold according to French standards.
A gesture that gets you rid of your broken jewels, cleans out your drawers and limits the mercury pollution inflicted on rivers by gold diggers as well as mining in often unsafe and unsustainable areas and humane conditions.
Buying back gold: gold scrap, old or broken gold jewelry, dental gold, gold coins etc.
Within the same day rate. Payment by check or bank transfer only and on proof of identity.
In case of simultaneous purchase Take back your old gold against a voucher
increased by 10% of the value of the gold.
Use your gold for a manufacturing process of your choice*.
*(on quotation)